Pet Tutor Review | Are we there yet?
I got my first pup in the winter and realized quickly how much maintenance a dog really is.  I acquired a whole new set of responsibilities I didn't know I was signing up for.  Because I like to make my life easier wherever possible I started looking into smart technology solutions to help me with my dog.  One of the items I stumbled onto was the Pet Tutor. So here's my Pet Tutor Review.
I was at first a little skeptical of purchasing the Pet Tutor because it comes at a pretty hefty price tag.  I was really concerned that I'd buy this ~$300 thing and then it wouldn't work or my dog would hate it.  After reading some reviews and watching some videos of other people using the Pet Tutor, I was more convinced but not completely all in.  It wasn't until we started leaving our dog for longer periods that it really set in.  It broke my and my wife's heart the first time we checked in on our pup Sebastian using our nest cam (checkout our nest cam review).  We were on the way home from a multi-hour trip to IKEA and we could hear him barking and whining hours after we had left.  That was the point at which I thought the Pet Tutor was the answer to our pup's anxiety woes.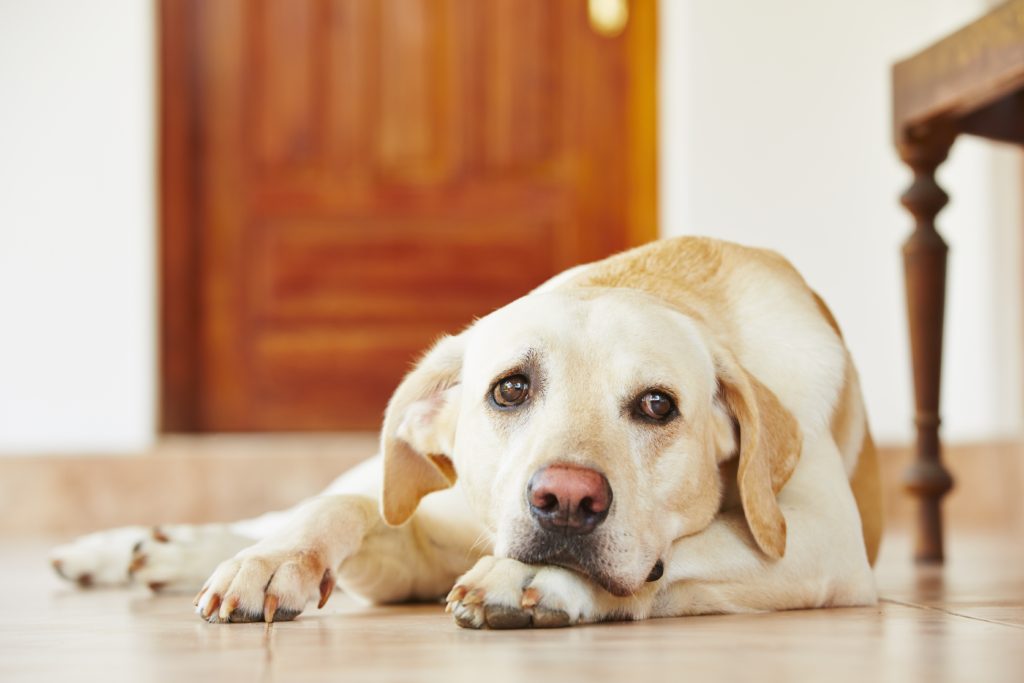 By this time it was early January, about a month after I had first learned about the Pet Tutor and I was a ready and willing customer.  But when I went to the website I discovered that I only had the option to preorder the newest generation pet tutor. BUT the website stated that preorders would ship in January so I didn't have too long to wait.  I pulled the trigger and decided to get the Pet Tutor + PupPod package and left feeling only slightly annoyed that after spending $450 for those I still had to spent $45 on a crate mount (this was Jan 3).  Whatever…
So I eagerly waited a few days and once I couldn't handle it anymore I sent customer service an email (on Jan 6) asking if there was any indication of when items would ship.  On Jan 7 they got back to me saying:
HI Tony,

We anticipate those going out by the end of the month.

If you have any other questions just let us know.

Thanks!

Wes
Okay… nothing new here but obviously it's still early in the month.  I'll give them some more time.
January 23 rolls around and still no news.  It's a week from the end of the month and my $500 purchase still hasn't shipped.

I email Pet Tutor again:
Are there any updates when my purchase will ship seeing that there's only a week left in the month?

Thanks,

Tony
I receive an email that same day:
Tony,

Sorry did send out an email at the beginning of the month that we are on track to ship at the end of this month.

If you have any other questions please let me know.

Thanks

Wes
No problem…  Still a week left…

On the last day of the month January 31, I sent them another email and hinted that I might be writing a Pet Tutor review for this website:
Wes,

I checked the status of my order today and it still says it's "confirmed" but not shipped.  Is something with the status of the order broken? I was assured on a couple of occasions that my purchase would ship before the end of the month.

Sorry if I've been bothersome, I'm just very excited to get my PetTutor for my pup and to create my review for my website.  It's also tough to pay $500 for something and then have to wait for it.

Best,

Tony
About an hour later I received this email in my inbox:
Dear Pet Tutor Customer,

We (that's me) were ​too optimistic on the ship date for our new Pet Tutor Generation 3.  ​Our team will start shipping today; however, ​due to the order volume ​shipments will be ​stage​d​ over the next couple of weeks. It could be a little longer for the most recent orders. You will be notified when your order is being prepared. I apologize for ​the delay in your order​ and the inconvenience to your future training plans.​

This new Bluetooth technology has exciting capability and applications with our pets. But​,​ it also proved tricky in getting all 4 apps(iOS,Android) for Pet Tutor and PupPod upgraded and still support our older generation Pet Tutor. For our existing Pet Tutor customers with multiple systems we wanted to make sure one app could be used for both generations.  For this reason we are looking for a ​handful of Pet Tutor experienced users to volunteer to help us beta test the apps with their Pet Tutor​ 3​(and PupPod if purchased).  We have an iOS app for Pet Tutor to try out and the folks at PupPod have their Android app ready.

​In addition, ​we expect a delay in our Generation 3 Smart Clicker and will have an update for those who ordered that item.

T​he bottom line is some units will start shipping now, but others will ship sometime in February and we will have regular updates as we move to full rollout in February. You are welcome to contact us anytime, but if you help us to stay focused on shipping we can move more quickly to get units to you. You will be notified when your order is packaged.

To help us stage your shipment​s​ and confirm shipping information please complete this short questionnaire–> IMPORTANT QUESTIONNAIRE

​Our team is very proud of the Pet Tutor Generation 3 and you have our commitment to continually serve you better. It is very hard knowing we disappointed our valued loyal customers.

Thank you for your patience!

Wags

Wes
I was pretty confused.  A week ago I was informed that everything was on track.  Now, that estimate has gone out the window and products are shipping half a month late.
I've had bad experiences with pre orders before *cough* No Man's Sky *cough* but this was a whole new experience for me.  I didn't understand why I was being forced to preorder a Pet Tutor Gen 3 when all I really needed was in the Pet Tutor Gen 2.  I didn't understand why a company would force pre orders for a 3rd generation if they were behind schedule in development… And I certainly didn't understand how a company could continually say they were on track and then wait until the last few hours to say they were really off-track.
Pet Tutor Review
I waffled back and forth about publishing this Pet Tutor review because I haven't received the actual product yet.  I certainly look forward to conducting and amending this review once I've received and used my Pet Tutor, but I ultimately decided it was appropriate to share my experience so far since I purchased a product that I expected to be delivered in January (and their website still claims shipment in January more than a week into February).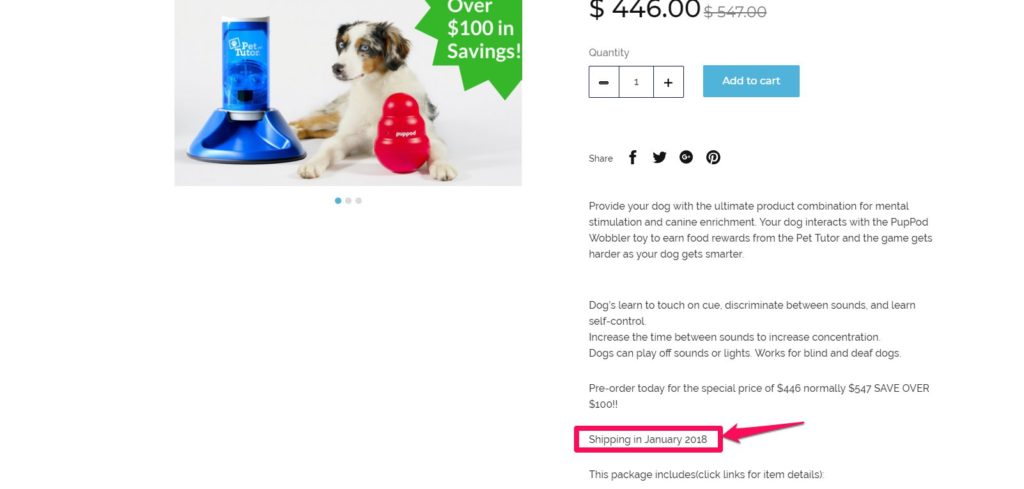 Here's to hoping for shipment soon.
My Recommendation
At this point I'd recommend holding off on purchasing your pet tutor until the gen 3 has been thoroughly tested and isn't a preorder anymore.  I've learned that it's really important to beware of any kind of preorder and this is no exception.  Once we get our products in the mail we'll amend this Pet Tutor review and let you know if it's worth the money or not.