101+ Google Home Easter Eggs: your search is over
Finding easter eggs in games and software can really add a lot of fun and surprise to the experience. Google is certainly known for hiding easter eggs on it's website and youtube so it's no surprise that there are a slew on the Google Home too. Below is a list of Google Home Easter Eggs that we've found and think you might enjoy.  We thought about telling you how your Google assistant will respond by figured we wouldn't ruin the surprise of the response.  So try these out!
Google Home Easter Eggs
Okay Google…
Ain't nobody got time for that
All your base are belong to us
Are you down with O.P.P?
Are you feeling lucky?
Are you Skynet?
Ask me a question
Aren't you a little short for a stormtrooper?
Bark like a dog
Beam me up Scotty
Beatbox
Can you rap?
Can you tell me how to get to Sesame Street?
Clean my room
Complement me
Crystal ball
Did you fart?
Do a barrel roll
Do you know GLaDOS?
Do you know Morse code?
Do you know the way to San Jose?
Do you like Star Trek, or Star Wars?
Drop a beat
Entertain me
Explain rock, paper, scissors, lizard, spock
For the Horde
F*** you
Get Schwifty
Give me a random number between (#) and (#)
Good Morning
Here comes dat boi
Hodor
How many licks does it take to get to the center of a Tootsie pop?
How many roads must a man walk down?
How much wood could a woodchuck chuck if a woodchuck could chuck wood?
I am feeling lucky
I am your father
I can haz cheezeburger?
I wasn't talking to you
I, for one, welcome our new insect overlords
If Peter Piper picked a peck of pickled peppers, how many pickled peppers did Peter Piper pick?
Is Jon Snow dead?
Is the cake a lie?
Is your refrigerator running?
Knock, Knock
Live long and prosper
Mad libs
Make me a sandwich
Make me happy
May the force be with you
Meow
My milkshake brings all the boys to the yard
–Halfway through these Google Home Easter Eggs!–
Never gonna give you up
Oh my God, they killed Kenny
Play the sound of an ocean
Play the name game with Chuck
Play the name game with Mitch
Read a poem
Red pill or blue pill?
Rim shot
Roll (#)-sided dice
Say the alphabet
Say the alphabet backwards
Scooby Doo, where are you?
See ya later alligator
Self destruct
Set phasers to kill
Show me your boobies
Sing a song
Sing Happy Birthday
Spin the wheel
Surprise me
Tea, earl gray, hot
Tell me a joke
Tell me what you want, what you really really want
The truth is out there
Up, up, down, down, left, right, B, A
Use the force
War, what is it good for?
What am I thinking right now?
What are the three laws of robotics?
What came first; the chicken or the egg?
What did my cat say?
What do you think about Alexa?
What do you think about Siri?
What does the fox say?
What is brown and sounds like a bell?
What is cooler than being cool?
What is love?
What is the answer to life, the universe, and everything?
Where in the world is Carmen Sandiego?
Who is on first?
Who is the fairest of them all?
What is the loneliest number?
What is your quest?
What sound does a human make?
Where's Waldo?
Who let the dogs out?
Who lives in a pineapple under the sea?
Who loves orange soda?
Who would win in a fight between Superman and Batman?
Why do birds suddenly appear every time you are near?
Winter is coming
Wubba lubba dub dub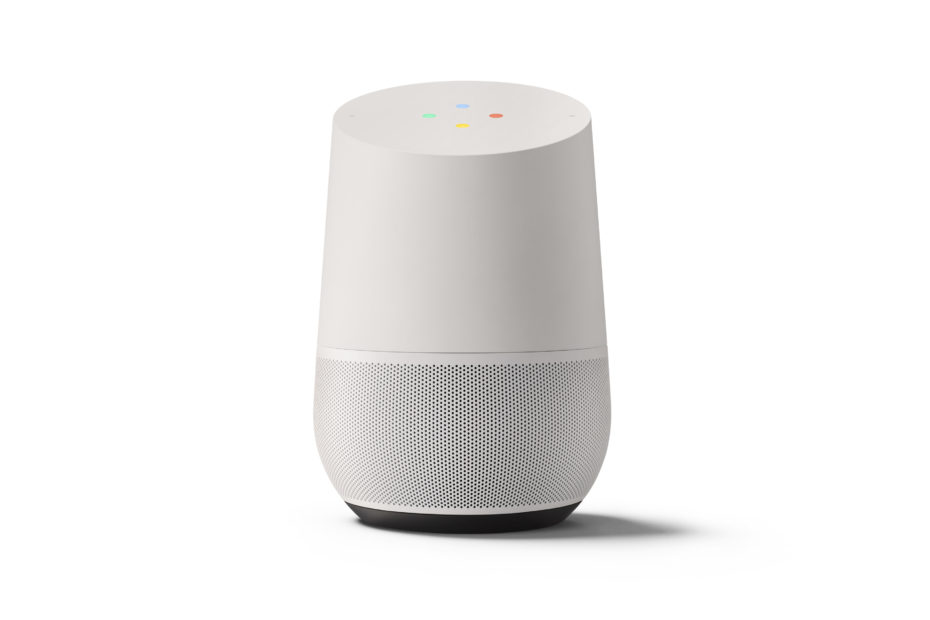 Have you discovered your own Google Home easter eggs that aren't listed?  Let us know in the comments below.